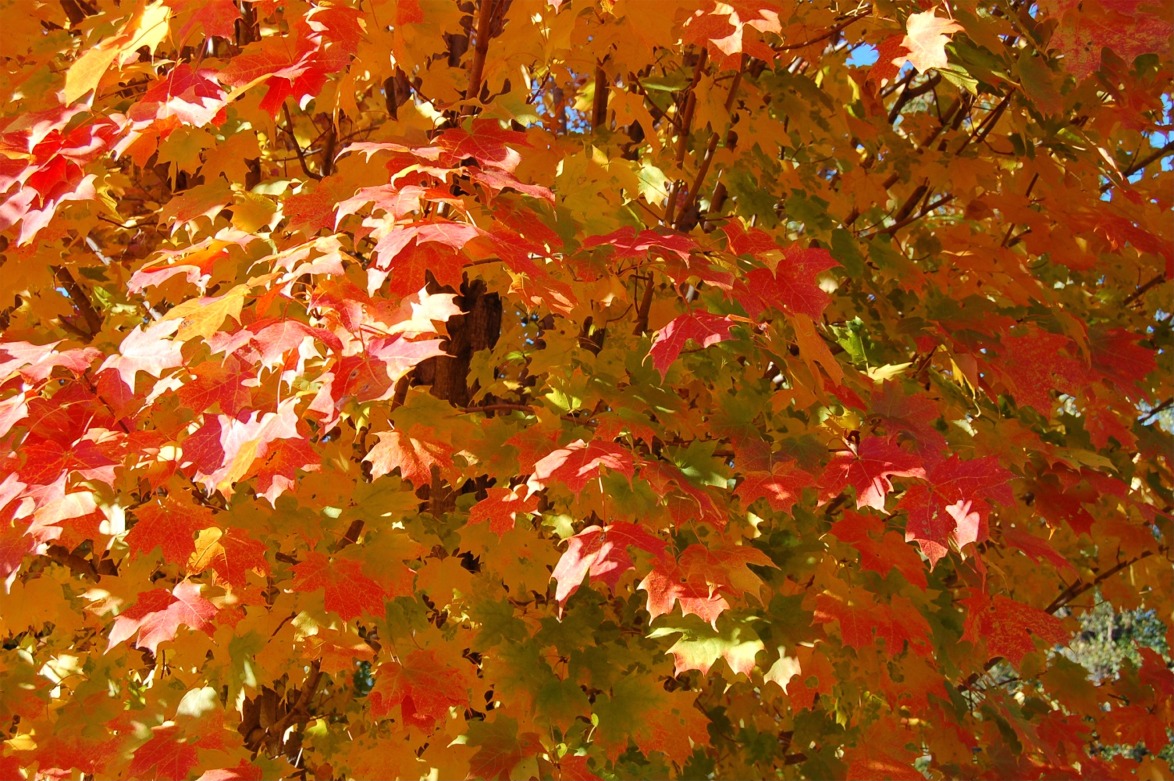 My favorite month of the year is gone, again. I LOVE September......the still sunny days that are sandwiched between crisp mornings and cool evenings. Oh, how I love the changing colors of the trees, and I must admit that the process of the deciduous trees changing colors and dropping their leaves is far more beautiful out here in Nova Scotia than I've ever witnessed in the west. I can hardly believe that we are blessed to experience 3 autumns out here. Wow, and the time has flown.
Yes, we've been gone from Vancouver Island now for just over 2 years. It was the 20th of September when we pulled away from our house and wonderful neighbourhood, and headed out across the country, just Everette and I and our youngest 7 (of 9) crammed into 2 vehicles with all our worldly possessions (well, except 5 rubbermaid boxes parked at my mom's that contain filed taxes, finished scrapbooks, and my wedding dress that had also been my sisters, and before that our Mom's. That's it). We arrived here in Nova Scotia for the weekend of Thanksgiving, and then last year we left for Arizona shortly after Thanksgiving, and now we're here for our 3rd Thanksgiving. Who would have ever thought? It had once been a dream of ours to visit the Maritimes, and now we sorta live here!!!
So, we will be here at least through this winter. My sister and her dh are heading west in hopes of a milder winter, so we are house/dog/cat-sitting for them. It's a big beautiful house of which Everette still has lots of finishing work to do. It is a blessing to be able to stay here. We are just across the roadway from the beach and wonderful coastal trails, and behind us on their property are wonderful hills that will provide great tobogganing for the children. All of our children prefer spending winter either here or in Arizona over BC, so they are excited about staying here. None of us like all that rain.
I'm finding it a bit hard to believe that I am almost 25 weeks into this pregnancy, and I'm hardly feeling pregnant. And its weird to think that this child will be the only one of our entire family not born in British Columbia!!
Rauchelle paid me a compliment the other day, saying that I don't 'seem' pregnant, and Everette seconds it. He says I'm not as moody & snarky. And I know that physically I feel so much better than in previous pregnancies. So, it's a myth that you get more and more run down, or each successive pregnancy is more and more taxing on your body. I'm sure that how I'm feeling has alot to do with some changes that have taken place in my life, in my body, and in my spiritual walk.
Such as:
**Always trying to improve my eating habits, and cut down more and more on sweets. Some days are certainly better than others ;)I haven't given up chocolate (yet).
**I start every morning with
a drink
that's good for my liver and blood, and helps develop an alkaline body where disease can't live.
**More than a year ago I cast a demon out of me (I never used to believe that Christians could even have them!) and I felt it leave my pelvic region. Since that day I have had virtually no problems walking. In some pregnancies by even week 16 I would have to crawl some days because of my pelvic problems. But not this time!!! Hallelujah!!
**Everette and I are doing
T-Tapp
exercises several times a week and feeling a definite improvement and measurable losses.
**I continue to work on focusing on those things that bring LIFE. It's a constant struggle but one of which I am MORE than a CONQUEROR.
Question for You: What is the longest road-trip you've been on?